Pascal Müller, Stefan Müller Arisona, Simon Schubiger, Matthias Specht, since 2001
Corebounce is a collective of artists and scientists with the common goal of mediating between arts, science, and technology. We maintain a number of new media projects and our own multimedia software research platform, Soundium. We are organised as a non-profit association and collaborate with a number of partners from education, in particular with ETH Zürich, and industry.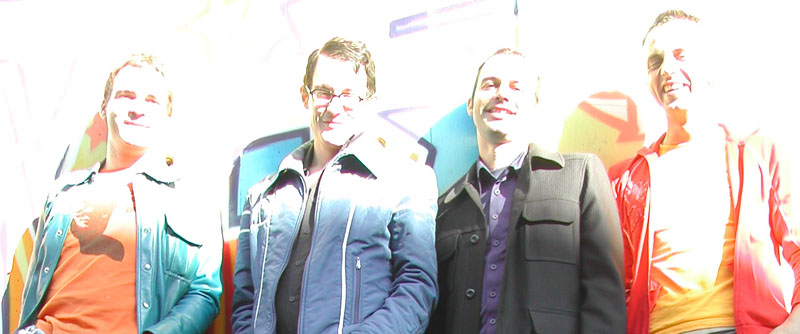 We regularly tour as the "Scheinwerfer Live Visuals Collective", where we create the visual experience at various electronic music events since 2001. Our live-composited and sound-driven visuals are designed to emphasise the theme of the event as well as taking into account the architectural framework. Not coincidentally, we have been labelled as "Club Scientists": As stated above, our performances are deeply influenced by the momentary state of the Soundium research software platform. At the same time research is typically induced by specfic artistic performance goals.
Scheinwerfer has performed at some of the coolest locations around the globe, supporting world-class DJs and musicians like Jeff Mills, Rush, Miss Kittin, Dave Clarke, Josh Wink, Mouse on Marks, Jimi Tenor and many more.