The Value Lab Asia is a collaborative, digitally augmented environment for a wide range of applications, such as participatory urban planning and design, stakeholder communication, information visualisation and discovery, remote teaching and conferencing. It includes a 33 megapixel video wall, three large displays with touch overlays, a number of smaller, mobile multi-touch enabled displays, and extensive video conferencing capabilities. The Value Lab Asia is the younger sibling of the Value Lab Zurich, built at ETH Zurich's ScienceCity by Gerhard Schmitt, Remo Burkhard, Jan Halatsch and Antje Kunze of the Chair of Information Architecture in 2007/08. It therefore borrows many of the concepts of the Value Lab Zurich, such as being set in a friendly environment that operates in daylight conditions, however comes with updated state-of-the-art hardware and a different look.
The Value Lab Asia was conceived in the second half of 2011, and built in only two months from January 2012 to March 2012. It has been in regular operation since then. We are currently working on a more extensive documentation. Below you find the basic technical specifications.
If you are interested in visiting and/or using the facility, please feel free to contact me at arisona@arch.ethz.ch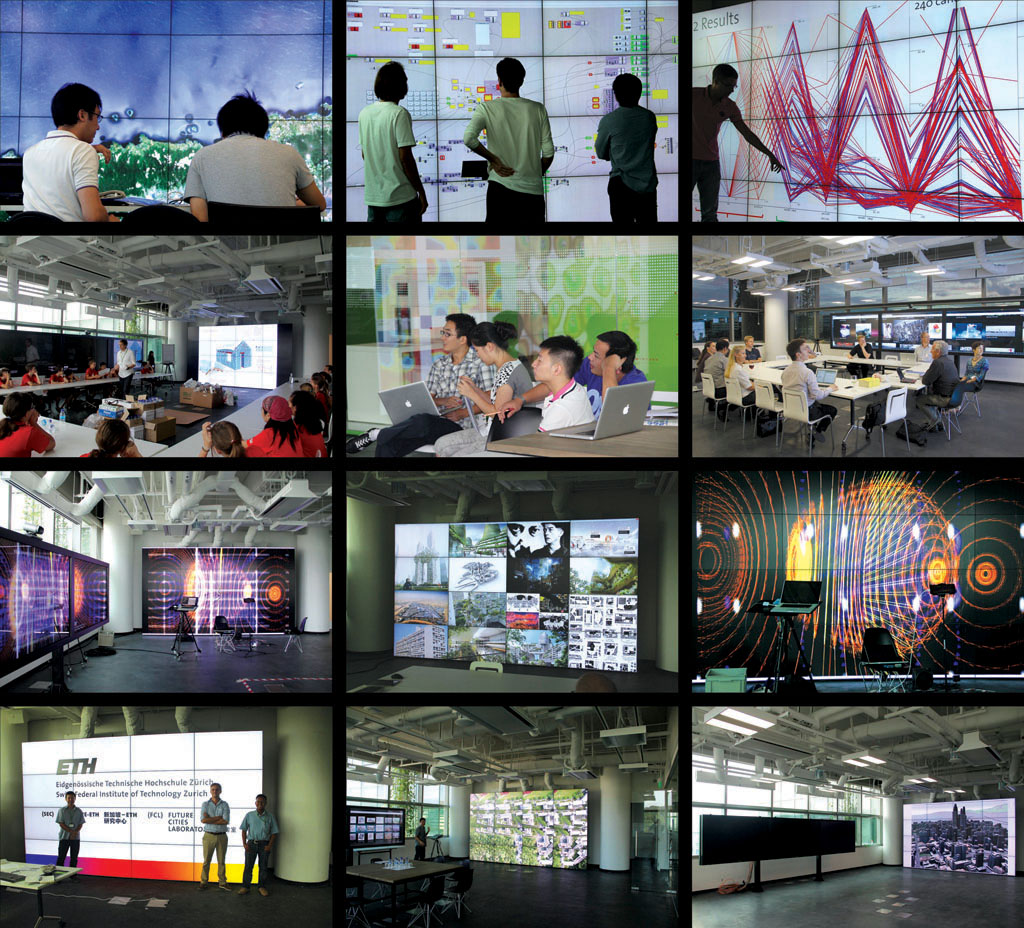 Brief Technical Specifications
Video wall, 4.9 x 2.7m, running at native 7680 x 4320 resolution (roughly 33 megapixels), driven from a single machine. Therefore, most applications run out of the box.
Display wall with three 82″ multi-touch displays, also driven from a single machine.
Several 40″ mobile multi-touch units, including mini-PC, thus completely autonomous.
Tandberg-based video conferencing with one fixed and one mobile camera. Can be flexibly configured to run on video wall as well as display wall.
Integrated video recording and production.
Institution: ETH Zurich's Future Cities Laboratory
Location: Singapore
Period: Since 2011
Project lead, concept, system specification:  Stefan Müller Arisona
Interior design: Stefan Müller Arisona in collaboration with Plasmadesign
System integration: PAVE System Pte Ltd